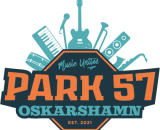 Park 57 ett koncept som drivs av Brädholmen Event AB. Idén är en flört mot hur det en gång drog igång i folkparkerna. Oskarshamns Folkets Park konceptualiseras till en mötesplats för människor som älskar musik och som längtar efter att få umgås. Musik förenar människor – och vi älskar musik. Så välkommen till Park 57! //Brädholmen Event
Åskan i hjärtat – Tomas Andersson Wij åker på turné och ett av stoppen är hos oss på Park 57 i Oskarshamn!
Två år efter kritikerrosade och Grammisnominerade "Högre än händerna når" och tre säsonger av den populära podden Hundåren är Tomas Andersson Wij tillbaka med ett nytt album. Eleganta poplåtar som "STHLM ekar utan dig", skriven ihop med Andreas Mattsson, möter långa, episka nummer som 12-minutaren "Boken om Jean". Albumet som fått titeln "Åskan i hjärtat" släpps 16 september och följs av en turné med nytt band i november.
 Den 5 november intar han Park 57!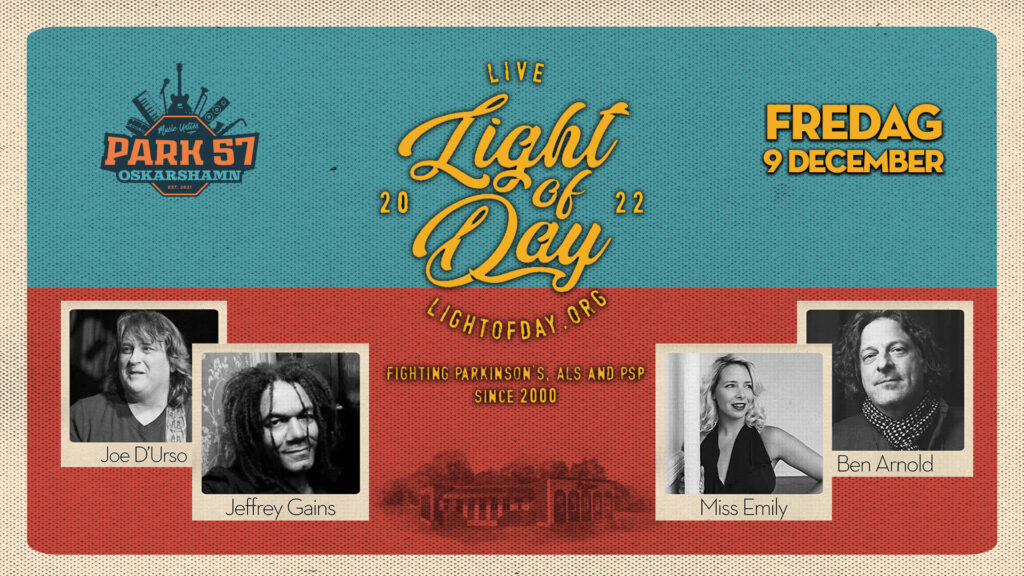 En välgörenhetskonsert på Park 57 för forskningen kring Parkinson, ALS och PSP.
Fredagen 9 December är det dags för  Light of Day, Park 57 Oskarshamn 2022, First Edition. En unik kväll i Oskarshamn, allt i musikens tecken, med  internationella, regionala och lokala artister för att stötta forskningen kring Parkinson!
Light of Day Foundation är en internationell organisation som använder sig av kraften och gemenskapen i live musik att samla in medel till global forskningen för att besegra Parkinson och relaterade sjukdomar som ALS ( Amyotrofisk lateralskleros)  och PSP (Progressiv Supranukleär Pares) under vår livstid.
Organisationen har till dags datum samlat in över 65 Miljoner SEK med arrangemang i tretton länder på tre kontinenter, Europa, Nordamerika och Australien
Detta är en kväll som är mer än bara ett musikevent. Tillsammans i Oskarshamn kan vi göra skillnad på riktigt!
ARTISTER:
Joe D'Urso (US)
Jeffrey Gains (US)
Miss Emily (US)
Ben Arnold (US)
BBB/GVO (Kvällens husband)
"Strage on Stage" är en enmansshow med journalisten och författaren Fredrik Strage, känd från TV4 Nyhetsmorgon, Dagens Nyheter, "Så mycket bättre" och sin podcast "Hemma hos Strage". Denna blandning av föreläsning, standup och popkulturell predikan hade premiär på Södra teatern i Stockholm 2021 och har dragit stor publik över hela landet. "Strage on Stage" handlar om vad musik betyder för oss. Det är en underhållande resa genom rockmytologi, popnostalgi, idoldyrkan, vinylfetischism och oläsliga bandloggor. 
Efter Strage bir det Livemusik med bandet GVO (Green Valley Orchestra).
Konsertprogrammet för hösten 2022 presenteras löpande